We know what you're thinking: "People actually remake the bed when they begin reading a new book, so the two share a theme? Really?"
Well, no. At least not anyone we've encountered.
The idea seems very Old Hollywood, like a challenge actors Douglas Fairbanks Sr. and Mary Pickford might have given the housekeeper up at the PickFair Estate in the 1920s.
Still, people do pair wines with food, and wardrobes with home décor, so…
what if?
A novel idea. And with that, ideas for novels …
---
The Book
Moonglow by Michael Chabon. The memoir of an elderly veteran.
The Look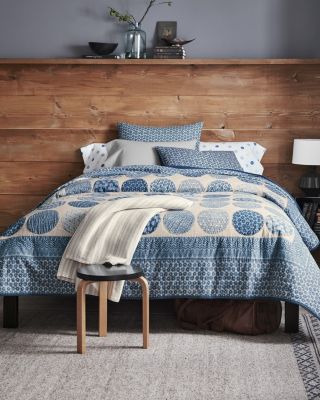 Lunar blue sheets would seem to be in order here: indigos, midnight blue, robin's egg, ultramarine.
---
The Book
The Weekenders by Mary Kay Andrews. Riley Griggs waits for her husband to arrive on the island ferry for a summer break. He doesn't, but a process server does, and off we go.
The Look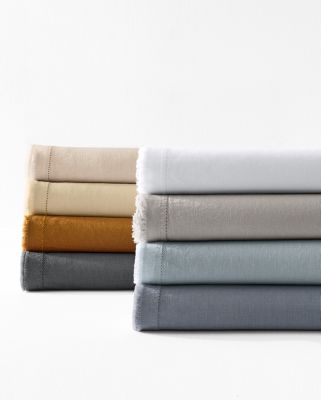 Washed Linen sheets are the answer here, with their casual, colorful, I'm-not-making-the-bed-on-vacation cottage aesthetic.
---
The Book
The Girl Who Wrote in Silk by Kelli Estes. Inara Erickson finds a beautifully stitched piece of fabric in her aunt's estate. It holds secrets that will change her family forever.
The Look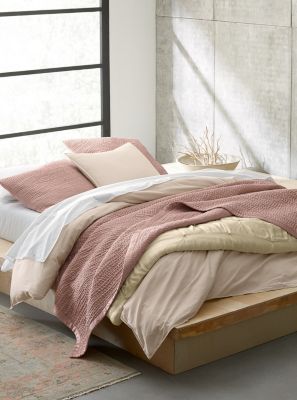 Easy: a silk comforter, all night long.
---
The Book
Wake in Winter by Nadezhda Belenkaya, Andrea Gregovich. Nina's graduate studies at Moscow University lead to a path of benevolence.
The Look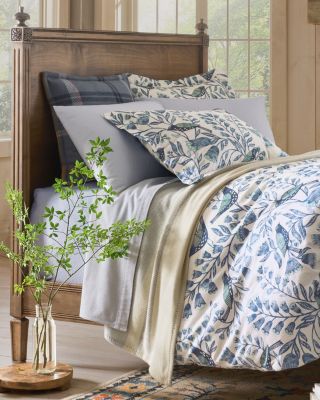 If you're in bed on a frosty winter night in Russia, the layer closest to your skin should be soft, warm, cotton flannel.
---
The Book
In the Light of the Garden by Heather Burch. Charity Baxter inherits her grandparents' island estate on the Gulf Coast of Florida. A nostalgic homecoming soon brings the return of other exiles, each with a fresh secret.
The Look

Turn your bedroom into a greenhouse-full of floral patterns: sheets, pillowcases, comforters, shams.
What about you? Read any good books in bed lately?